New generation C4 Transformers released
This year's summer months marked important milestones of Gamanet's existence. Thousands of working hours of the developers, designers, software architects, along with various customer requests, fifteen years of experience on the world market of security and the vision of timelessness and flexibility transformed into reality. On June 30 2021 we officially released the new generation C4 Transformers.
Work of the whole fifty-members-team lasting several years was the reason to hold a luncheon and toast, accompanied by a speech by CEO Marian Gál. He highlighted important crossroads in the entire development process of the new generation, the key and strategic decisions, and lastly, the right direction that the team and software are taking.
And so, we symbolically introduced the newly incepted C4 Transformers generation to the world. The development teams are constantly working on the improvement and perfection of the system's attributes, as we are preparing multiple specific editions of C4 Transformers which will be released to the market in the upcoming months.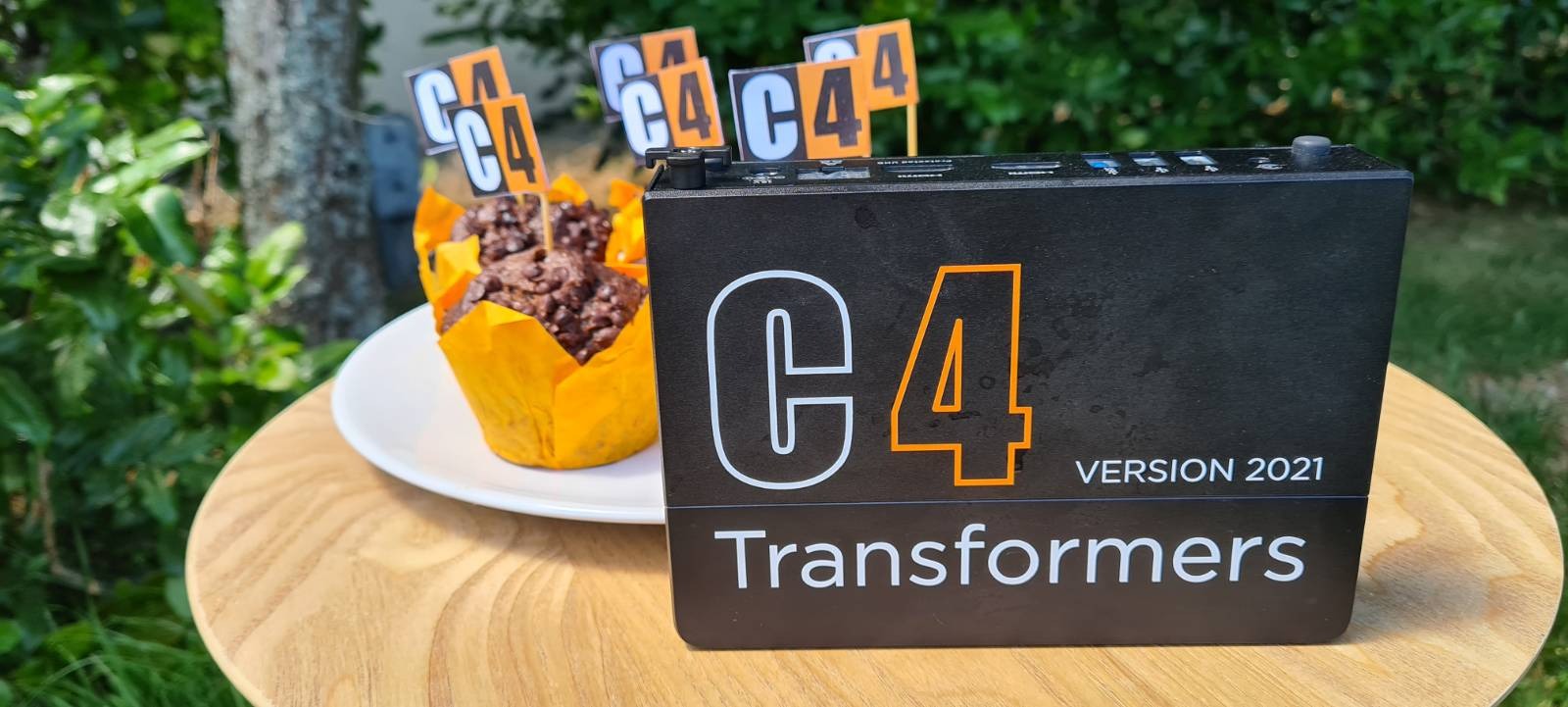 What is the C4 Transformers generation?
Complex, timeless and flexible. With highly developed design and modern functionalities. Transformational technology is the result of the effort to progress and cover the entire market's needs. Even if it is a small business, administrative center or critical infrastructure.
Modular and scalable. C4 Transformers assembles various configurations according to the needs of the specific market by applying various module combinations. From basic to complex, big and complicated solutions. In addition, the possibilities of further development of new applications, clients and controllers are limitless with the perfected Simple Client technology.
Tailored to fit. Do you need a new functionality or are you missing a specific module? Thanks to the Simple Client, internal and third-party programmers are extending applications according to the specific requests of the customer, while using the same SDK. Because of that, the interconnection of the C4 System and additional modules into one complex unit is compatible and very simple.
The big news is the mobile application for the remote operation from mobile phones. It is a very complex and robust application into your mobile phone. Monitoring and the security control is so simple, fast and maximally comfortable.
C4 Transformers - The future hidden
in transformation
- Gamanet -